CINCINNATI — High school students will be the first to bring live theater back to Greater Cincinnati this month, in a venue unfamiliar to many of the cast and crew - but plenty nostalgic for their parents.
Behold, the drive-in musical!
Theaters nationwide have been dark since early March. The Broadway League in New York City announced productions there will remain shuttered until January.
Locally, arts organizations - especially those that rely on live events - told WCPO they estimate they will have lost millions of dollars by the end of the summer because of the pandemic and its related shutdown.
"We're trying to create interesting and cool experiences for the students within this pandemic," said Jason Burgess.
He's the artistic director for Commonwealth Artists Student Theatre (CAST), which will stage the Disney musical "Newsies" later this month - outdoors. It features students from 27 area schools.
Burgess was already used to getting creative. This spring, he took his Highlands High School spring musical virtual. "The Secret Garden" was rehearsed and shot as a movie musical over Zoom.
But this had to be different.
"We thought, well, if everything's closed, there's probably big parking lots that are completely empty with nothing going on," he said.
Coney Island, on Kellogg Avenue, agreed to host the five stages and countless cars that will arrive for the experience reminiscent of drive-in movies.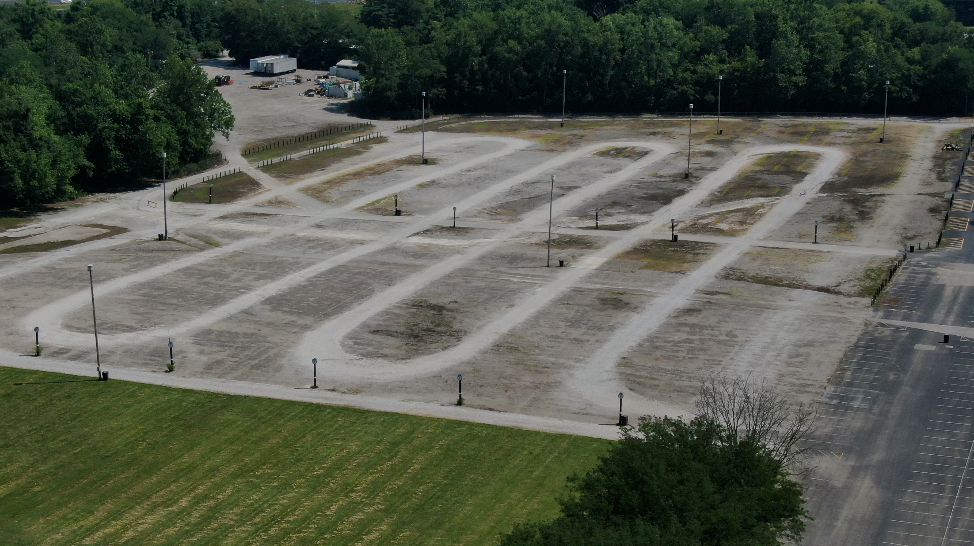 "We're, like, 'We want to do a drive in musical - live!' And they were, like, 'We've never had that before,'" said Burgess.
Audiences will listen to the production over a radio frequency in the area.
It's a first for recent Turpin graduate Micah Day, who plays the lead role of Jack Kelly.
"It's an experience that I say I'm going to tell my grandkids one day," the incoming Elon University student said.
WCPO caught up with the cast as they rehearsed one of their final days indoors, a challenge itself. Burgess said CAST had to find a location large enough to safely distance 76 students, with room to work in smaller groups.
They settled on former brewery-turned-events-space Felsenhaus on McMicken Avenue in Over-the-Rhine. CAST also rehearsed the "Harry Potter" parody "Puffs," inside the space. It is being performed at Highlands High School in Ft. Thomas.
Felsenhaus offers plenty of space for the dance-heavy rehearsals. It's one of the most challenging parts of the musical, which is part of why Burgess brought in Anderson High School alumnus Jeff Heimbrock.
Heimbrock was also in the original national touring cast of "Newsies" in 2014.
"I'm going to answer any questions [the cast] have and we're going to talk a little bit about the dancing and about how to maintain your body and be hydrated and healthy, especially in an outdoor venue," he told WCPO.
Heimbrock, most recently in Broadway's "Wicked," was available because he was spending time back home during the shutdown.
"We thought it was going to be a one-month hiatus, but now who knows?" he said. "It's been different and nice to see family."
Heimbrock said the local "Newsies" rehearsal was the "first theater-related thing" he had seen in months - and was bullish on the recovery for the arts, specifically theater.
"Live theater is like church to me, a moment where we're all in the same room experiencing the same thing," he said. "I have no doubts that theater will come back and be as strong if not even more strong than it was before, because people will be really craving that personal connection."
CAST presents "Newsies" rain or shine – unless weather is dangerous – on July 17, 18, 19, 25 and 26 at 7 p.m. Tickets for are $15 in advance or $20 at the gate and can be purchased at caststages.org
Shakespeare in the Park
Cincinnati Shakespeare Company is rehearsing its 2020 free "Shakespeare in the Park" tour season already, too. It anticipates a late July or early August start.
The cast is inherently already safely isolated. They live in a company house in East Walnut Hills, as casts have done for years. But anytime a staff or crew member is around – at rehearsals, for instance – there are masks and distancing.
"We've shortened all the shows so that we can do them without an intermission," said Jeremy Dubin, Director of Outreach and Education. "Intermission is one of those spots that it's hard to maintain social distancing because you have entire groups trying to go to the bathroom and come away."
Dubin told WCPO each production would be under 90 minutes. This year's tour includes "A Midsummer Night's Dream," "Macbeth," and "Romeo and Juliet."
Audiences will be expected to maintain social distancing, too. Dubin said the organization is working with parks to finalize those expectations.
"This is something that's outdoors and open-air and people can social distance," Dubin said. "We knew going in, if we were going to be able to bring theater back, this was our best shot to do it."
And Cincy Shakes is looking at other alternatives, too. Those include possibly doing "Shakespeare in the Park-ing Lot," much like the "Newsies" production. It is also looking into streaming shows or broadcasting on TV or radio.
It is also offering a chance to bring Shakespeare to your backyard, in an Everything But The House "Uncommon Experiences" auction beginning today.
Shakespeare in the Park tour dates and times will be announced on a rolling basis. The performances are free.