WEST CHESTER TOWNSHIP, Ohio — Lakota West 2021 forward Kailyn Dudukovich was named Wednesday morning as the 2019-20 Gatorade Ohio girls soccer player of the year.
"It's such a huge honor, honestly," Dudukovich said. "It's such a prestigious honor. Looking at all the names that have won it before me, it's insane. It's just really humbling for sure. Obviously I couldn't have done it without my teammates and coaches and such a supportive school."
Dudukovich is the first Gatorade Ohio girls soccer player of the year from Lakota West. She is a finalist for the prestigious national soccer player of the year award which is scheduled to be announced later this month.
"Obviously, a huge accomplishment," Lakota West girls soccer coach Brigit Reder told WCPO. "She's been peppered with different awards and recognition throughout the year since last fall and even in the midst of it. For those who aren't aware of the capacity of what Gatorade player of the year means, that's huge."
RELATED: Join the Cincinnati area high school sports Facebook group
Dudukovich led the Firebirds to a 22-0-2 record and the Division I state championship this past season. She had 50 goals and nine assists. She said she will always remember the family atmosphere and the journey to Columbus.
"The support has been just amazing," Dudukovich told WCPO after the state title. "Everywhere I go there is always a congratulations. The school has been great about celebrating with us. You can just feel the love and we are just so happy that we were able to bring back the state championship."
It was the second state girls soccer title for Lakota West in program history (1999).
The Ohio Scholastic Soccer Coaches Association named Dudukovich as the Ohio Ms. Soccer winner. She was also named a United Soccer Coaches High School All-American.
Dudukovich said the Gatorade state award ranks among the best awards she's received.
"It's just a really cool thing," she said.
Reder told WCPO in December Dudukovich strengthened the Firebirds' attack and was a significant presence defensively.
"To have Kailyn as a dangerous threat up top that teams have to respect, not only does it up open some opportunities for other players but it allows her to find success too in combination or when she goes solo," Reder said.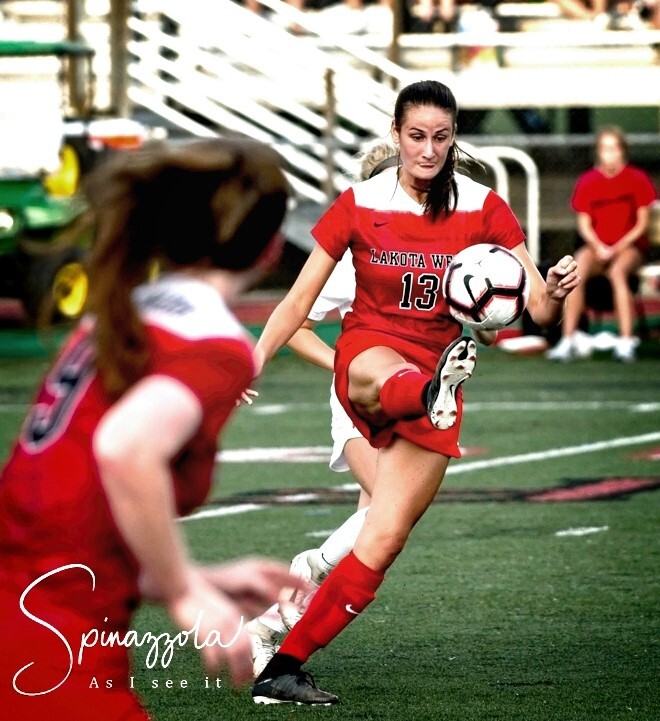 Dudukovich is ranked as the nation's No. 8 recruit in the Class of 2021 by TopDrawerSoccer.com, according to the Gatorade news release.
"We're excited for what she will continue to do this season knowing that she's got a big platform, she's got a big target," Reder said. "But, she is just one of those players that is special and has that little extra edge where she is going to find ways to be successful even though the odds stacked against her."
Dudukovich helped organize and run a "Coats for Kids" campaign to benefit needy children. She has volunteered locally with the Ronald McDonald House Charities of Greater Cincinnati and as a youth soccer coach.
"I have been coaching for more than 25 years and I can hardly remember a player statistically having the kind of season Kailyn had in 2019," said Loveland coach Todd Kelly. "For her to finish with 50 goals playing the quality opponents she competed against, knowing each of those teams was specifically trying to stop her is pretty remarkable."
Dudukovich has a weighted 4.78 grade-point average. She has made a verbal commitment to play soccer on scholarship at The Ohio State University beginning in the fall of 2021.
Dudukovich joins recent Gatorade Ohio Girls Soccer Players of the Year Anna Podojil (2018-19, 2017-18, Indian Hill High School), Sofia Rossi (2016-17, Walsh Jesuit High School), Malia Berkely (2015-16, 2014-15, Badin High School), and Abby Elinsky (2013-14, Rocky River High School) among the state's list of former award winners.