LOVELAND — A police pursuit that reached speeds of 125 mph in Clermont and Hamilton counties ended Monday morning when the suspect lost control of his car and crashed in Loveland.
"They are dangerous. There's a risk when we pursue someone," Ohio State Highway Patrol Lt. Robert Hayslip said.
Hayslip said the incident began around 5:30 a.m. when an OSHP trooper clocked the driver traveling 101 mph on northbound Interstate 275 in Union Township.
The trooper tried to pull over the driver, but he refused to stop. OSHP said the driver's injuries were not life-threatening.
"I'm not saying everything should be pursued, but you have to meet it with a certain level of response," Hayslip said.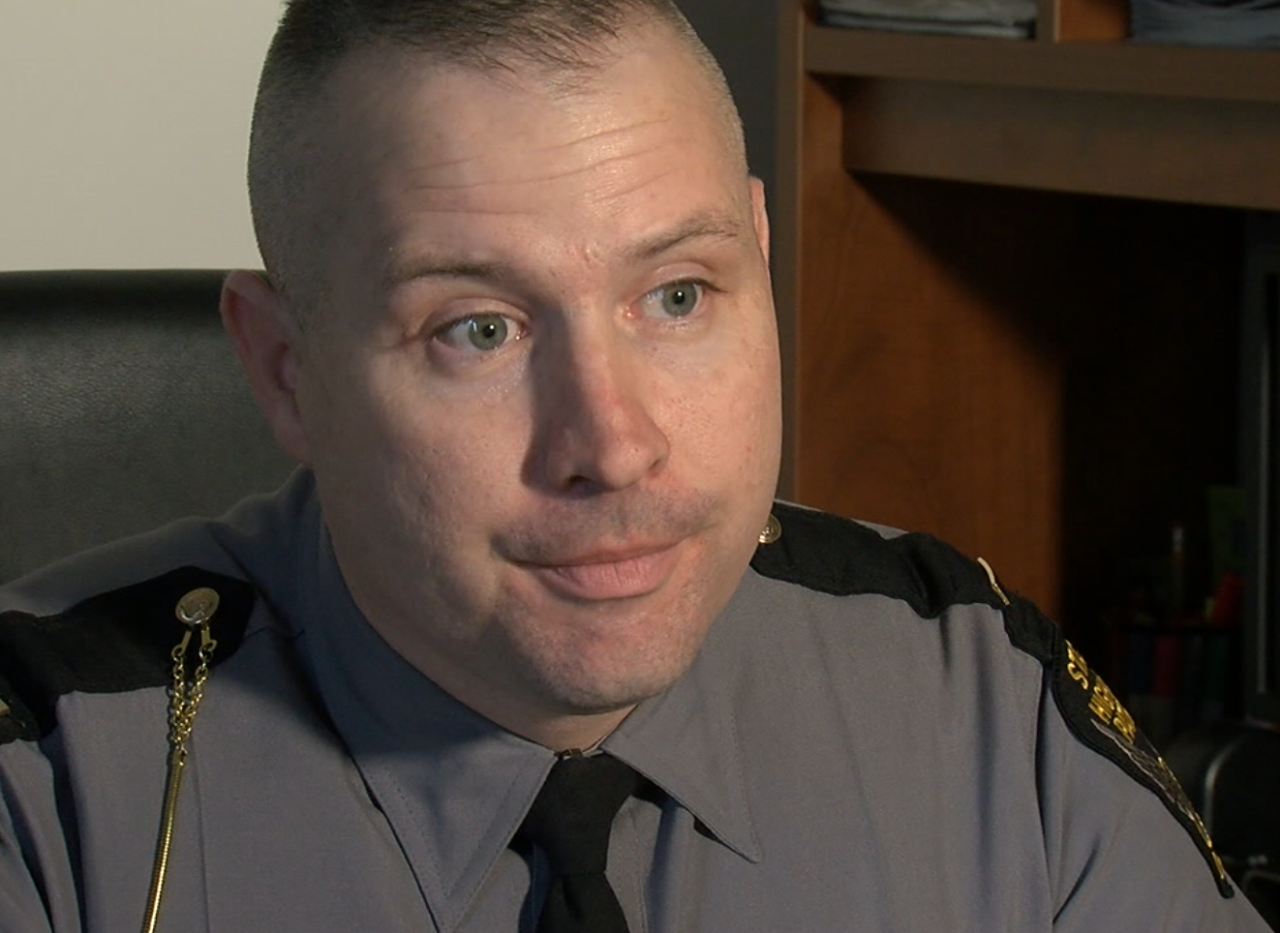 Some local police departments wouldn't have pursued the driver because his only known crime was a traffic violation.
The WCPO 9 I-Team investigated the vehicle pursuit policies and practices of 30 local law enforcement agencies in 2017.
Those records showed that guidelines for high-speed pursuits of suspects can be broad and sometimes inconsistent across jurisdictions.
Some only chase if the subject is suspected of committing a felony. The I-Team's investigation found some departments prohibit high speed vehicle pursuits.
"I think we should all be on the same page, not only in pursuits, but in most of the things we do," Cincinnati Police Chief Eliot Isaac told the I-Team in November 2017.
Isaac said local law enforcement agencies should get together and create a more common approach to pursuits.
"It's certainly something that I'm willing to be a part of and even take the leadership role on to see if we can have a more uniform policy in the region," Isaac said.
The I-Team followed up with Cincinnati Police this week on Isaac's acknowledgment from 2017 that he would lead efforts to create a regional pursuit policy in light of Monday's high-speed pursuit. A CPD spokesman said instead of doing that, Chief Isaac has deferred to the Ohio Collaborative Community Police Advisory Board, which approved a basic generic outline of expectations for pursuit policies that will not address some of the most significant differences in pursuit policies and practices.
The I-Team also found in 2017 that even when a department has a policy against chasing suspects at high speeds, some departments didn't consistently discipline offending officers.
Hayslip told the I-Team he had reviewed the entire video of this week's incident that ended in Loveland. The dash camera in the trooper's car recorded it. He believes the chase complied with OSHP's pursuit policy.
"In this case, it was actually a supervisor that was pursuing the vehicle and, in his opinion, he believed he was in control of the situation and he continued to pursue that vehicle," Hayslip said.
The dangers of high speed police pursuits are well-documented.
A United States Department of Justice report published in 2017 found that there was an average of one police pursuit-related death per day from 1996-2015.
In all, there were more than 7,000 police-pursuit-related deaths during that 20 year period, and one-third of the victims were bystanders, according to the DOJ report.
The I-Team's investigation in 2017 closely examined pursuits by Sharonville police officers, which had a disproportionately high number of incidents at speeds of more than 100 mph.
Sharonville officers were involved in eight pursuits in 2015. In half of those incidents, Sharonville officers hit speeds of at least 110 miles per hour.
Five of those eight pursuits in 2015 ended in crashes.
One of the victims was Cynthia Kennedy-Edwards, of Liberty Township, who was driving along Sharon Road on July 4, 2015, when a speeding vehicle chased by a Sharonville officer slammed into her car.
"It was very scary for me," Kennedy-Edwards said in a 2017 interview with the WCPO 9 I-Team.
"I did see a car coming very fast, and then I saw police lights behind it. I saw them coming, and I tried to shift back, but the car wouldn't move, and he came so fast that I couldn't get the car in gear," Kennedy-Edwards told the I-Team.
"It was very traumatic."
Our investigation found Sharonville and other local police departments significantly reduced their number of vehicle pursuits as a result of increased training and awareness.
The WCPO 9 I-Team also found that most police departments — particularly Cincinnati, Taylor Mill and Ft. Wright — provided stricter guidelines that suggest more accountability.
The OSHP pursuit policy — like all of the 30 police department policies we reviewed in 2017 — expects officers to consider risk to the public, weather and road conditions, along with the seriousness of the offense when determining if they should pursue a vehicle, and if they should end a pursuit.
The WCPO 9 I-Team also learned that internal reviews of pursuits — and other serious incidents — are critical for training and accountability.
Hayslip told the I-Team in addition to his review of the Monday pursuit, his supervisor and the Administration Investigation Unit at OSHP headquarters will examine the entire video of the incident.
The three-level review process is standard for vehicle pursuits, according to Hayslip.
Hayslip said he still remembers the "unbelievable" adrenaline rush he experienced during his first pursuit.
"As you become more experienced you're able to control your heart rate, control your breathing, and you maintain a big picture of the roadway," Hayslip said.
"If we never pursued anyone, then people are just going to get away, you know."