MASON, OHIO — If you ride the coasters at Kings Island, you may have heard complaints the past few years about The Racer, the iconic wooden coaster that has been a fixture at the park since 1972.
Many riders have found the ride has become bumpy in its middle age, to the point where it often has some of the shortest lines in the park due to that shakiness, especially on the back turns and final drops.
But that's all about to change, and the classic ride should be much smoother when the park opens for the 2019 season.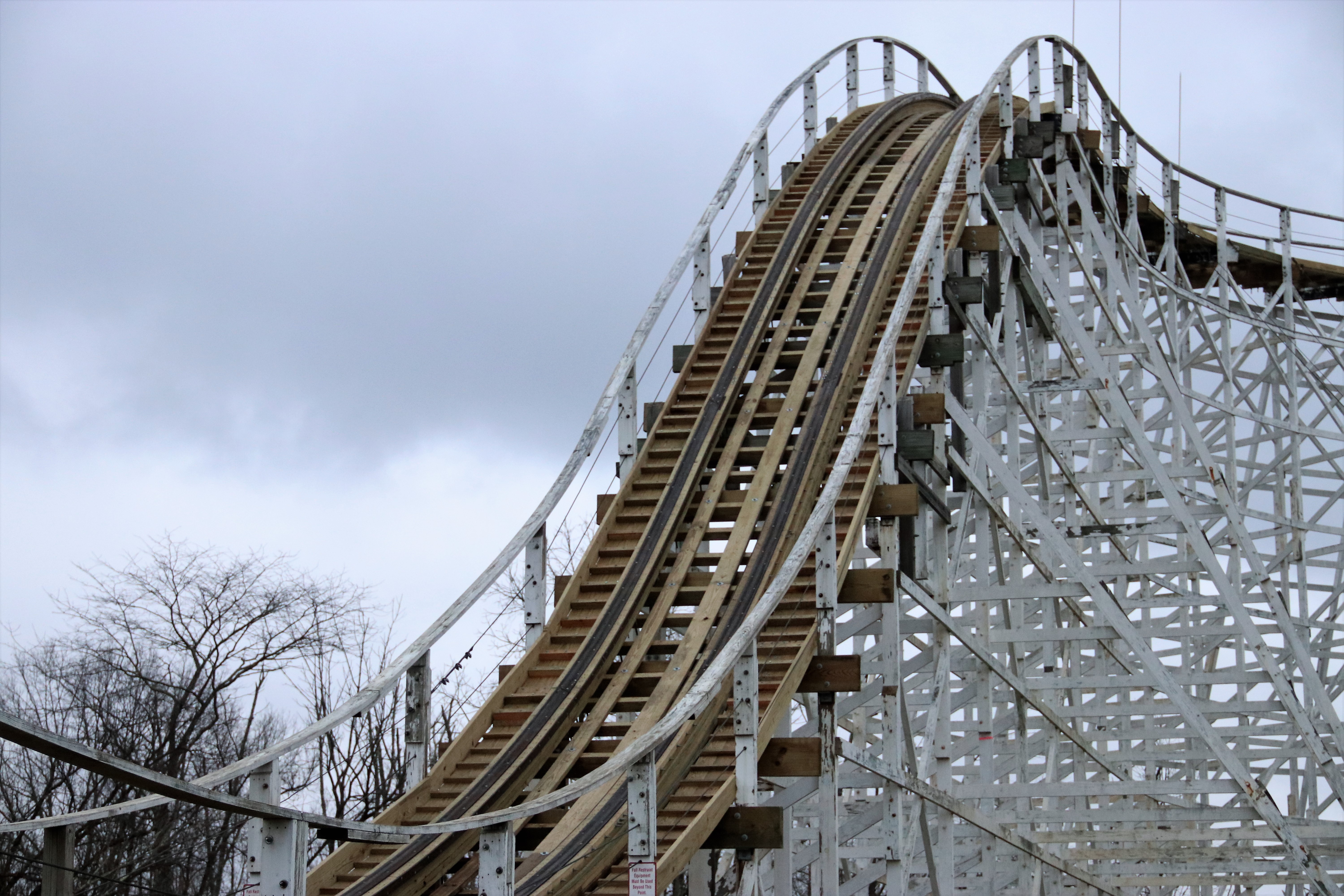 Retracking quietly underway
Kings Island tells WCPO that over the past month, workers from Great Coasters International have been retracking the back turns, including the approach and exit hills, with new track and supports.
Park spokesman Chad Showalter provided the above photo, showing the new track on the back turn of the North Racer. He says it is considered part of regularly scheduled maintenance, but is more extensive than normal wintertime painting and reconditioning.
GCI is a Pennsylvania company that specializes in building and restoring classic wooden coasters, and most recently built the park's successful Mystic Timbers coaster in 2016-17.
While this comes as great news for fans of The Racer who have found it just too shaky lately, some may be disappointed because it is not getting the full "RMC treatment."
RMC (Rocky Mountain Construction) is a company that converts old wooden coasters into high tech hybrid coasters, with sleek new all-metal track cutting through the old wooden support structure. It is the company that converted Cedar Point's rickety old Mean Streak into Steel Vengeance.
But The Racer is considered such a part of Cincinnati and Kings Island history, many fans do not want to see massive changes made to it.

Many improvements on the way
The Racer refurbishment is just one of several changes owner Cedar Fair is making to Kings Island.
The famous Antique Cars ride is coming back for the 2019 season (the original was torn down to build Backlot Stunt Coaster during the Paramount years).
And the Firehawk coaster is coming down this year to clear land for ...who knows? Coaster enthusiasts hope it will be replaced in the next few years by a 300 foot high giga coaster. You can be sure the park will be teasing us about what's coming next all season long.
________________________
Don't Waste Your Money" is a registered trademark of Scripps Media, Inc. ("Scripps").
Like" John Matarese Money on Facebook
Follow John on Twitter (@JohnMatarese)
For more consumer news and money saving advice, go to www.dontwasteyourmoney.com