CINCINNATI — It only took years of studying, getting his PhD and completing post-doc positions at two universities for Daniel Hassett to land a job that eventually led him to discover a drug that can fight superbug infections resistant to antibiotics.
No, it's not a cure for coronavirus, but it's pretty darn cool. At least, that's what Hassett, a professor in the UC Department of Molecular Genetics, Biochemistry and Microbiology, will tell you.
"It's actually beyond a big deal -- It's huge," Hassett said while standing in the laboratory where he made this discovery. "The real plus of it is that it not only kills all of bacteria, but it kills the ones that are the most antibiotic-resistant bacteria."
The bacteria he has been fighting makes about 2.8 million people in the United States sick every year and kills more than 35,000 people, according to the Centers for Disease Control and Prevention.
"In very, very severe infections where the bugs are resistant to everything, it's virtually impossible for them to become resistant to my drug," he said. "It's not only anti-microbial, it has powerful wound-healing capacity as well."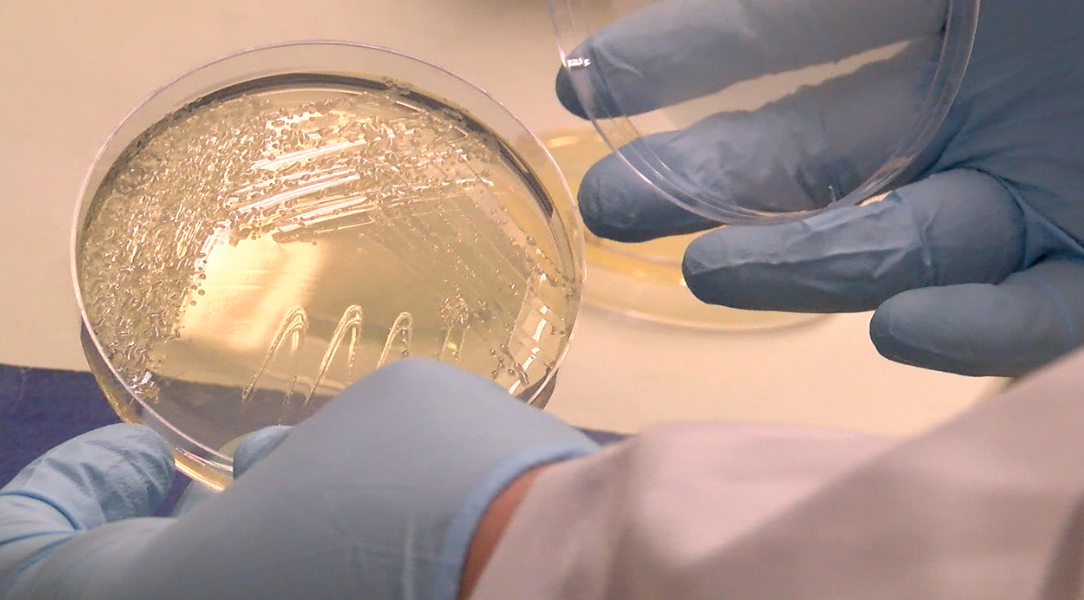 The invention — called AB569 — is composed of ingredients pacified nitrite and ethylenediaminetetraacetic acid and kills one of the most serious bacterium (Pseudomonas aeruginosa) that is resistant to several drugs and virulence.
"Even if it positively affects one patient with a certain anomaly, just one, it's a good thing," Hassett said. "But we think it's going to be pretty ubiquitous as far as this treatment goes."
At first, researchers found AB569 could potentially treat antibiotic-resistant organisms that cause pulmonary infections in people with cystic fibrosis and chronic obstructive pulmonary disease, among others. Since then, Hassett said he has found it could do more than that, including treat urinary tract disorders, heal wounds, and even treat diabetes.
"AB569 kills these pathogenic bacteria by targeting their DNA, RNA and protein biosynthesis as well as energy and iron metabolism at concentrations that do not harm human cells," he explained to UC Health researchers. "These were tested in laboratory mice and humanized cells. Our data implicate that AB569 is a safe and effective means that could be applied to eradicate these superbugs."
Pseudomonas aeruginosa was placed in the lungs of lab mice for five days. It's considered one of the six ESKAPE pathogens, which, according to Hassett, are among the most resistant and deadly to humans. It includes Enterococcus faecium, Staphylococcus aureus, Klebsiella pneumoniae, Acinetobacter baumannii, Pseudomonas aeruginosa, and Enterobacter spp. These pathogens can result in infections and illnesses like pneumonia and MRSA.
His discovery was patented in March 2018, but now he is working on getting more funding and support to push this discovery further.