CINCINNATI — Greater Cincinnati will soon have 241 more units of affordable housing thanks to $4 million in grants that Federal Home Loan Bank of Cincinnati awarded recently.
The apartments will serve low-income residents in Cincinnati, Bethel, Ohio, and Florence, Kentucky, including senior citizens, people with disabilities and many who have experienced homelessness.
The U.S. Census Bureau lists Cincinnati's median household income as $38,542 in 2018. Developers told WCPO these apartments are designed to be affordable for individuals and families earning far less than that, and some will house people with no income at all.
The Federal Home Loan Bank of Cincinnati grants come at a time when community leaders are working to craft a long-term plan to create more affordable housing in the region.
RELATED: City leaders pledge action, plan for affordable housing crisis
The awards included $1 million to help build National Church Residences' Commons at South Cumminsville project. It will consist of 80 apartments for low- and very low-income people, including people with disabilities and people exiting homelessness. The money was a critically important piece of financing for the $15.9 million project, said Amy Rosenthal, National Church Residences' vice president for affordable housing.
"Without it, we wouldn't have been able to fill the gap," Rosenthal said. "Where else were we going to get it? It was a million dollars."
The community will be operated as permanent supportive housing, with resources especially designed to help the residents who have been homeless maintain stability, she said.
Construction started on the project last March and should be finished before the end of this year, she said.
Episcopal Retirement Services Affordable Living LLC's Scheper Ridge project in Florence also will benefit from a $1 million grant. The development will include 48 apartments for moderate- to very low-income people age 55 and older, said Kathy Ison-Lind, Episcopal Retirement Services' vice president of affordable living and in-home services. Of those apartments, 29 will be one-bedroom, and 19 will be two-bedroom, she said.
"When you walk into our communities, you don't know that it's low-income housing," she said. "It looks very much like market rate."
The project also received a $50,000 donation from the Lutheran Benevolent Society, which will be critical to its completion, Ison-Lind said. Construction is scheduled to begin in the coming weeks.
Another $1 million grant will help fund the construction of Summit Apartments in Roselawn. Talbert Services Inc., the real estate division of Talbert House, is building the $10.2 million project, which will have 58 apartments for low- and very low-income residents, including those with disabilities and people who have experienced homelessness. Fifty of those will be one-bedroom apartments, and eight will have two bedrooms.
Like the South Cumminsville development, the building will be operated as permanent supportive housing, said Jimmy Wilson, vice president for housing at Talbert House.
"The affordable housing need is very significant in Cincinnati," Wilson said. "There's a lot of gentrification in neighborhoods, and the supply of affordable units is becoming more scarce."
The Summit Apartments project is expected to be completed in the fall of 2021, he said.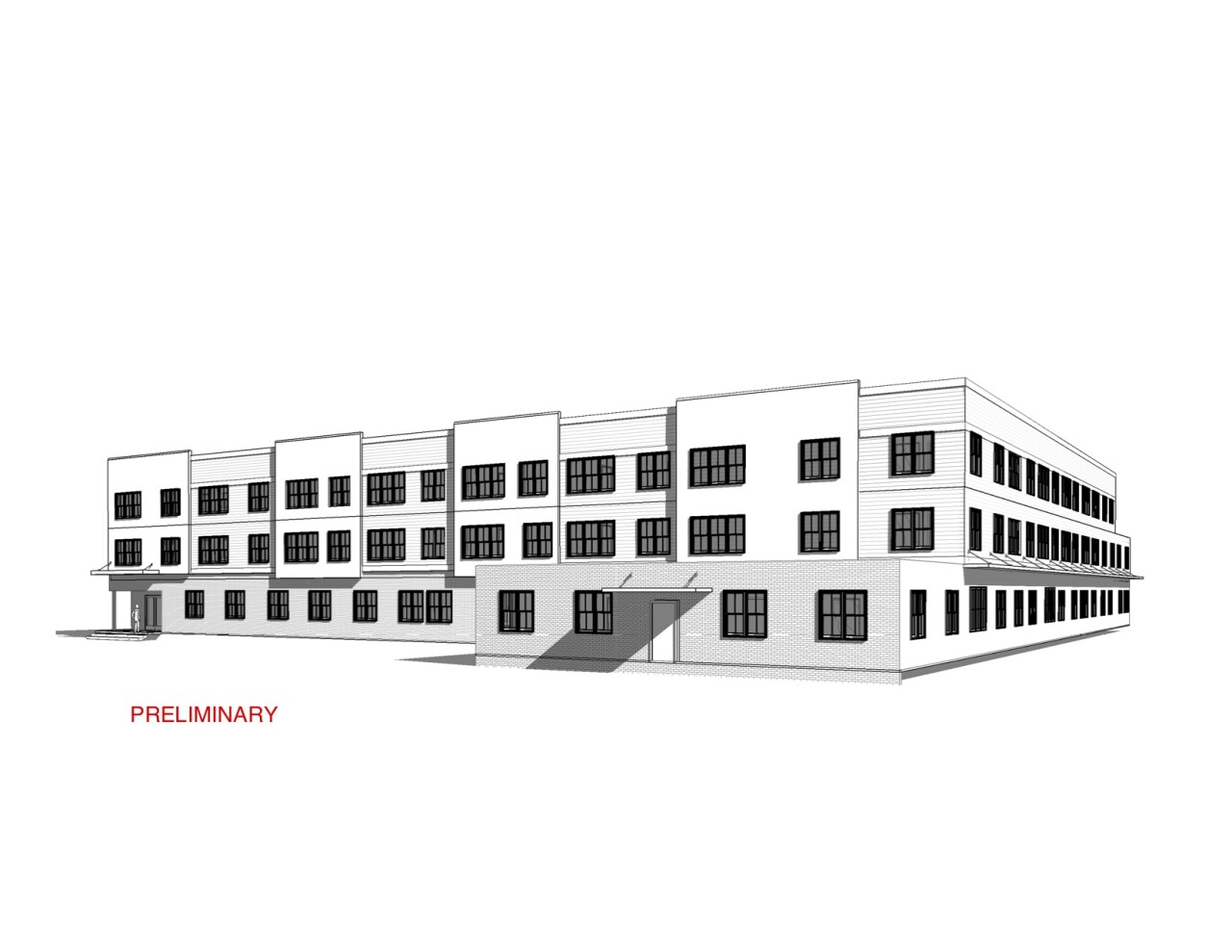 UP Holdings LLC's East Village project in Bethel also will benefit from a $1 million grant. The $10.9 million project will include 55 permanent supportive housing units for low- and very low-income people, most of whom will have experienced homelessness.
The Federal Home Loan Bank of Cincinnati grants are among more than $30.9 million that the bank has awarded recently under the Affordable Housing Program, or AHP, to help create 2,229 units of affordable housing in Kentucky, Ohio and Tennessee, according to a news release from the bank.
"Over more than 30 years, our AHP has steadily provided funds to make an impact on the need for affordable housing locally," Federal Home Loan Bank of Cincinnati CEO Andrew Howell said in the release. "The $749 million we have awarded since AHP's inception has helped change communities throughout our region thanks to the diversity, creativity and integrity of our lenders, program sponsors and their clients and customers."
In all, that money has helped create more than 93,000 units of affordable housing, according to the release.
More information about specific grant awards and Federal Home Loan Bank of Cincinnati's Affordable Housing Program is available online.
Lucy May writes about the people, places and issues that define our region – to celebrate what makes the Tri-State great and shine a spotlight on issues we need to address. Poverty is an important focus for Lucy and for WCPO. To reach Lucy, email lucy.may@wcpo.com. Follow her on Twitter @LucyMayCincy.