A series of emails between the University of Cincinnati and federal investigators in 2018 provide a partial road map for the ongoing civil rights investigation of former UC Police Officer Ray Tensing.
Tensing, who is white, shot and killed Sam Dubose, an unarmed black man, during a traffic stop on July 19, 2015.
U.S. Attorney Ben Glassman announced in July 2017 his office would begin a 'review' of Tensing's deadly use-of-force. The Department of Justice uses the word 'review' to characterize this type of investigation because they are reviewing the evidence.
Glassman's office began its investigation after Tensing's two murder trials ended in mistrials because juries couldn't reach a verdict.
Hamilton County prosecutors gave their evidence to the U.S. Attorney's Office.
UC provided the records to WCPO after the I-Team asked for copies of requests that federal investigators had filed with the university.
In a July 2018 email to UC General Counsel Lori Ross, Assistant United States Attorney Anthony Springer confirmed investigators reviewed Tensing's personnel records, reports and recordings documenting the DuBose shooting and UCPD policies.
However, "there are items that we do not have but are necessary to complete our review," Springer said to Ross in the email.
Springer wanted "reports, notes or any documents" from interviews conducted with 20 current and former UC employees by Kroll Associates, Inc. The university had hired Kroll to investigate the shooting, the UCPD, and to publish a report on Kroll's findings.
The Kroll report is "a critical component of our analysis," Springer told Ross.
A month later, the UC General Counsel told Springer those records did not exist.
The UC records show that in December 2018, FBI Special Agent Pam Kirschner repeatedly asked the Office of General Counsel about additional reports, Tensing's access to body camera video before he provided a statement to police, and the UCPD body camera policy.
"What you don't want to do is rush the case," former Asst. U.S. Attorney Gabe Davis told WCPO.
As a prosecutor in the Department of Justice's Civil Rights Division, Davis said he was part of a team assigned to handle civil rights cases from Ohio during part of the time Tensing's shooting was under federal review.
Davis agreed to be interviewed by WCPO only if we make it clear he's not talking specifically about the Tensing case.
"These cases are incredibly important," Davis said. "They're sensitive."
Federal civil rights reviews
It's not unusual for a federal civil rights review to take several years to complete, but waiting for an end to such closely guarded investigations can be frustrating and emotional for the accused, the victims and their families.
The DOJ announced last week it would not file federal charges against a New York City officer in the 2014 death of Eric Garner.
A cell phone recording showed Garner saying he couldn't breathe as officers took him to the pavement. The doctor who performed Garner's autopsy testified that Garner was choked with enough force to cause internal bleeding in his neck.
US Attorney General William Barr determined that federal prosecutors couldn't prove the officer was "willfully" violating Garner's civil rights, so they didn't file charges.
Six months after Eric Garner's death, a Cleveland police officer shot and killed 12-year old Tamir Rice, a black boy who was playing in a park with an airsoft pellet gun.
The U.S. Attorney's Office in Cleveland indicated in December 2015 that federal prosecutors and the FBI would continue their "independent review" of the shooting.
Despite that promise three-and-a-half years ago, Tamir's family has "not heard" anything about the case, according to Subodh Chandra, a Cleveland attorney representing Samaria Rice, Tamir's mother.
"She's disappointed to not have any answers all these years later," Chandra told WCPO on Tuesday.
The U.S. Attorney's Office in Cleveland has not confirmed whether there's an active review of the Tamir Rice shooting.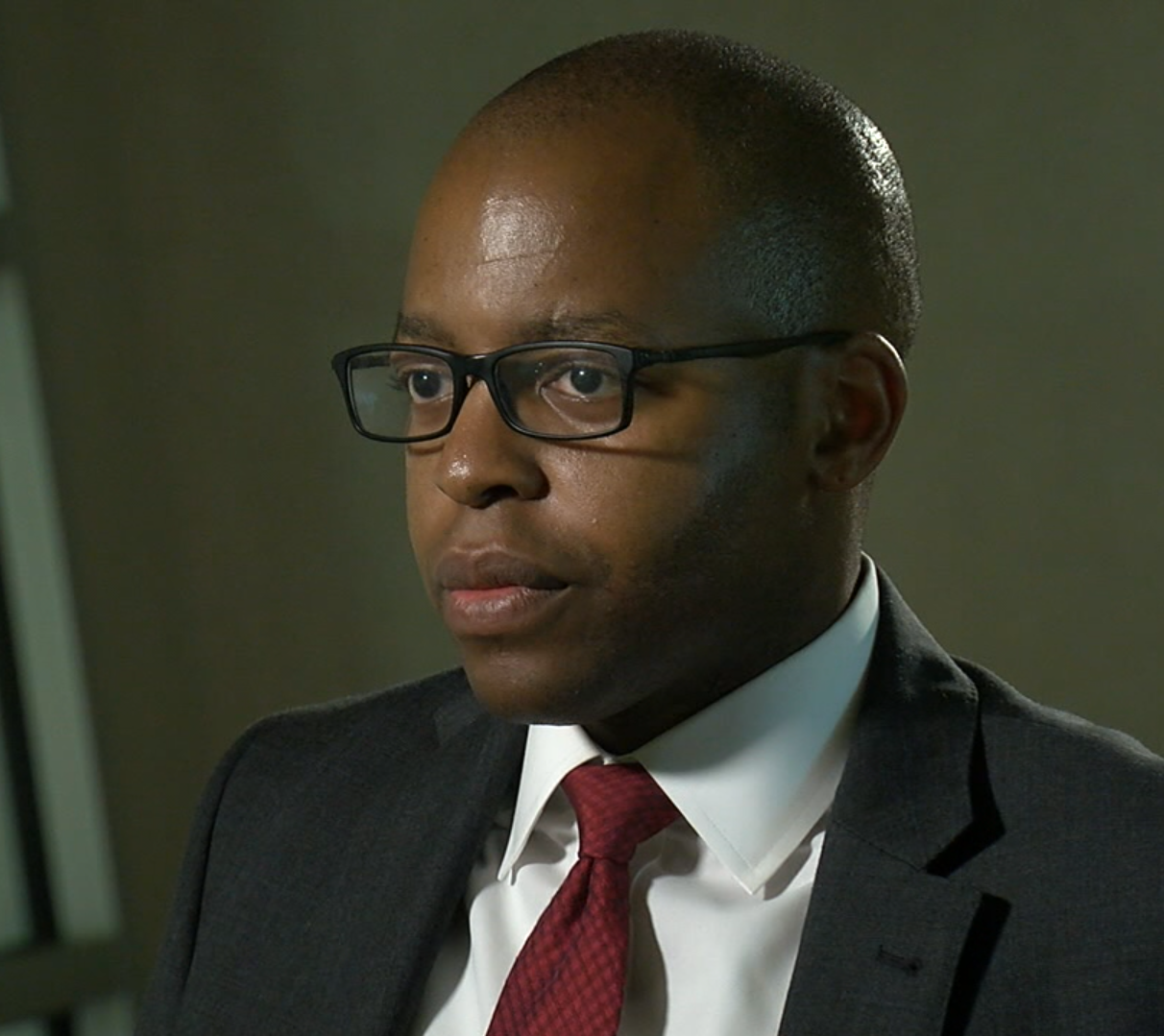 Former federal prosecutor Gabe Davis said he understands why some cases take so long.
"It's a tremendous amount of work," David said. "You're talking with witnesses. Oftentimes, you're reviewing transcripts. You're reviewing scientific information."
Davis, who declined to address the Tensing shooting directly, indicated that video of a possible civil rights violation can be invaluable, but reviewing that evidence is also challenging.
"In a case where the video is very important, where it captures what happened and things are moving quickly, it would not be uncommon in such a case to go frame by frame and to also have an expert do that and to discuss your view of the evidence," Davis said.
The frame-by-frame analysis was used by Kroll Associates when it examined the police body camera recordings of Tensing's deadly use of force.
A key part of many civil rights investigations is comparing the public statements of the accused with comments made to trusted friends or co-workers. If the target of an investigation had a documented bias against African American people, it could become an important piece of evidence in a civil rights case where the victim is black.
Davis said civil rights investigators need to be able to prove an individual 'willfully' violated a victim's civil rights. In other words, the accused knew the action violated the victim's rights, but did it anyway.
"It's a very high standard," Davis said.
It's the same standard that must be met to file federal charges against Ray Tensing.
Ray Tensing
Ray Tensing, now 29, is engaged and living "out west," according to his defense attorney Stew Mathews.
Mathews told WCPO Tensing has a job, but it's not in law enforcement.
"He just wants to get on with his life," said Mathews , who said he speaks with Tensing monthly.
Mathews said Tensing has not been contacted by federal investigators reviewing the DuBose shooting.
"In Ray's mind, he's completely justified" in shooting DuBose, Mathews said, but the defense attorney admitted the ongoing review is "still a concern."
Because the emails are public records and can be obtained by anyone who requests them, WCPO read them to Mathews.
Mathews said he believes federal investigators focused on statements made by Tensing and other UCPD officers to see if their stories conflict with evidence. The FBI Special Agent's repeated questions concerning a timeline for when Tensing reviewed his body camera recording suggest investigators may be trying to determine if Tensing "tailored his statement to the video," according to Mathews.
UC fired Tensing on July 29, 2015, 10 days after he shot Sam DuBose.
However, the police union contract states that employees charged with a felony may be placed on paid leave until the court case is resolved. Tensing brought a contractual grievance to the university regarding his termination, according to UC President Neville Pinto.
UC agreed to pay Tensing $244,230 in back pay and benefits for Tensing and $100,000 for his legal fees to resolve the grievance. In return, Tensing agreed to resign his position as a university law enforcement officer and to never return to employment at UC.
Mathews said Tensing will never escape memories of the shooting.
"He thinks about it every day," Mathews said. "It's always out there."
The DuBose family
It's been two years since Sam DuBose's family commented publicly on the Tensing shooting.
WCPO spoke last week with Sam's mother, Audrey, and his sister, Terina Allen. We told them what was contained in the records WCPO received from the University of Cincinnati.
Both women declined to comment for this story.
In previous public statements, Audrey DuBose and Terina Allen described the Tensing shooting as "murder."
The DuBose family reached a $5.35 million settlement with the University of Cincinnati in January 2016.
After Hamilton County Prosecutor Joe Deters announced there would not be a third murder trial for Tensing, the DuBose family pushed hard for the federal review.
Al Gerhardstein, the DuBose family attorney, told WCPO he gave all of his evidence to the U.S. Attorney's Office.
Sam Dubose's family has expressed anger, sorrow, gratitude and hope since the deadly 2015 shooting that left such a huge hole in their lives.
Ten days after Tensing killed DuBose, Sam's mother watched the body camera recording of the shooting for the first time.
A reporter asked her if she could forgive Tensing.
"If he asked forgiveness, oh yeah, I can forgive him," she said. "I can forgive anybody. God forgave us."