DOWNTOWN — Fifth Third Bank is celebrating its history in Cincinnati, while also bringing new life to its corporate headquarters with an expansion project and introduction of a Next Generation branch design.
Fifth Third Bank officials announced the revitalization project Wednesday that will include a more prominent entrance from Fountain Square, an expanded lobby including renovated retail space, a two-story atrium and new financial center.

"We want to contribute to that wonderful buzz on the square, our city's gathering place," said Teresa Tanner, Fifth Third Bank's chief administrative officer, in a written statement. "This is a significant investment that will not only connect our employees, but also will better connect the Bank to our community."
The project connects the bank's two towers on the first and second floors. The project will feature a new Next Generation design that seeks to create a space for customers to seek advice and guidance to meet their financial goals, according to bank officials.
"Fifth Third Bank is deeply committed to Cincinnati and to Fountain Square," said Greg Carmichael, chairman, president and CEO of Fifth Third Bancorp. "We are proud to invest in, and renew our commitment to, the city we have called home since 1858."
Fifth Third Bank — formerly named Fifth Third Union Trust — on Wednesday also opened a museum showcasing its 160-year history in Cincinnati. The bank changed its name 50 years ago and moved into its current headquarters one year later.
The museum features artifacts like Jeanie — the first shared network of ATMs created by Fifth Third in 1977.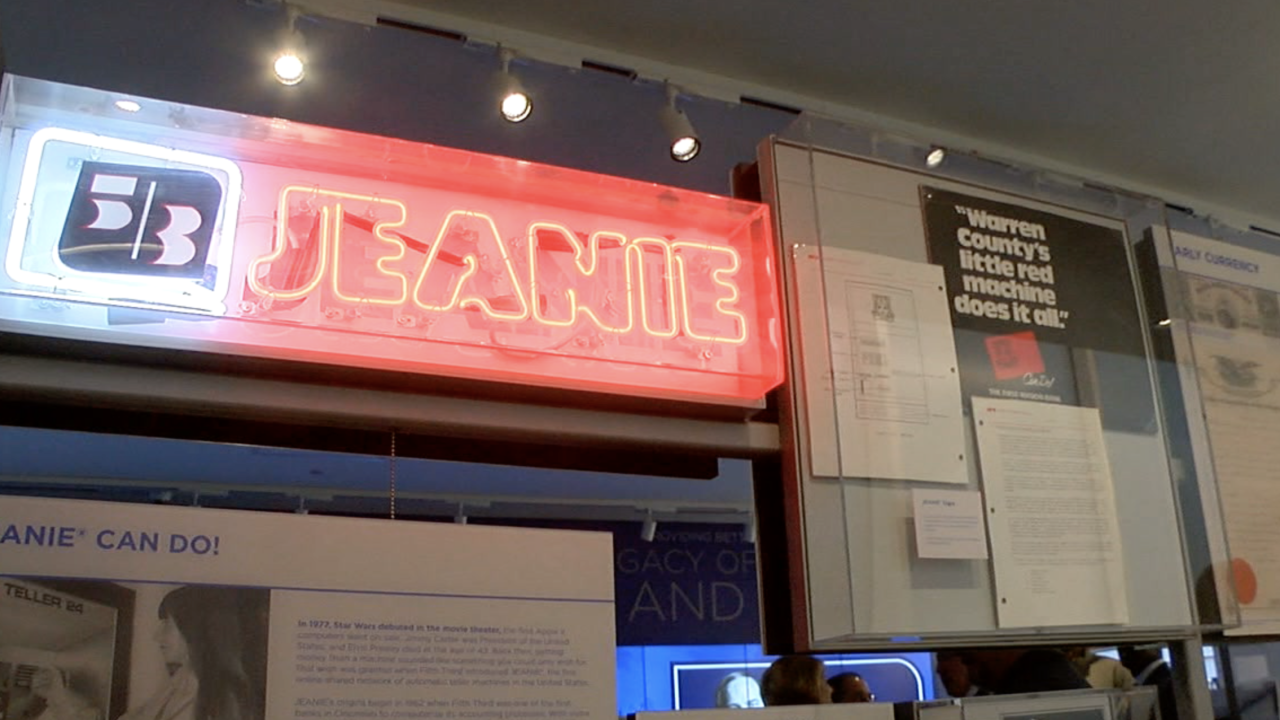 The museum is open to the public from 10 a.m. to 4 p.m. Tuesday through Friday.
The renovation project, which is expected to begin in the spring, is expected to be completed in 2020.
"Cincinnati has been home to Fifth Third for more than 160 years and this investment in its corporate headquarters reinforces the Bank's commitment to our city while sending a strong message about the vitality of downtown Cincinnati," said Cincinnati Mayor John Cranley.
For years @FifthThird has provided our City a platform upon which we can build. I'm excited about the new museum and the investment that will transform one of the most important public spaces in the country. We are lucky to have a major bank headquartered here. pic.twitter.com/6zH0zE59hp

— John Cranley (@JohnCranley) March 13, 2019