CINCINNATI -- Fiona has a challenger down under.
An endangered pygmy hippo calf was born at the Taronga Zoo in Sydney, Australia last month. The little nameless girl made her public debut Friday. And she is cute.
Like really, really cute.
So cute, it almost feels like looking at her is a direct slap in the face to Fiona. We can't let that stand. It's time to set the record straight.
Our baby hippo is better than yours, Australia.
Here are nine reasons:
1: Fiona has a name. And it's a pretty good one.
Fiona means "fair," which I think is pretty fitting for such a perfect specimen. Also, she kind of has the same little ears as Princess Fiona from the "Shrek" series. That means our Fiona is also a princess. I bet this little pygmy isn't a princess.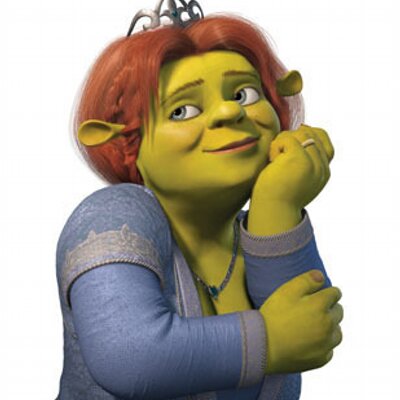 2: Fiona has a comeback story you can't top.
Fionaweighed only 29 pounds when she was born premature at the Cincinnati Zoo on Jan. 25, which is about 25 pounds lighter than the lowest-recorded birth weight for a Nile hippo.
She weighs more than 90 pounds now – and her weight gain is not close to stopping.
Fiona has had an incredibly dedicated team taking care of her 24/7 at the Cincinnati Zoo. Cincinnati Children's Hospital Medical Center staff members visited to give her IV fluidswhen she wasn't feeling well.
3: Fiona has the world's cutest snort. We have video proof:
4: Can this nameless hippo calf bop around in a mini pool like Fiona? Maybe -- but this video reigns supreme for now:
5: The Cincinnati Zoo made history with Fiona.
The zoo's staff captured the first ever ultrasound image of a Nile hippo fetus when they examined Fiona's 17-year-old mom, Bibi, before Fiona's birth.
You hear that? Fiona was breaking records before she left the womb. Take that, pygmy hippo.
6: Can this pygmy hippo dominate ramps like Fiona!? I didn't think so.
7: I bet she can't drink water with the finesse that Fiona can. I mean, look at that form.
8: Has she seen her own reflection? Fiona has. She even went in for a little kiss once.
9: Plus, don't get me started on Fiona's celebrity status. Fiona is the Beyoncé of the animal kingdom. She even performs live on Facebook to impress her many fans.
It's your lucky day! Were here for a special St. Patrick's Day #fblive with everyone's favorite hippo, Fiona, and her care team!

Posted by Cincinnati Zoo & Botanical Garden on Friday, March 17, 2017
OK, who am I kidding? This isn't "Highlander." There can be more than one adorable baby hippo in this world.
Just look at this pygmy calf.
Seriously, look at her.
She has six rolls. Six!? Who has that many neck rolls?
And look at this boop. Like, holy moly. How can human eyes gaze upon such a boop without bursting into flames?
Have you seen such a cute smile? Woah.
Who do you think is cuter? Weigh in on our Facebook page.