CINCINNATI — Students, staff and alumni from one of Cincinnati's historic public schools are celebrating a milestone anniversary this week.
Withrow University High School — known for a rich history and its beautiful 21-acre campus — is 100 years old.
"This week is about Tiger pride," said Alicia Reece, alumna and Withrow Centennial Ambassador.
In the school's 100-year history, students who walked the halls have gone on to be leaders in business, sports and entertainment. Principal Jerron Gray said staff and administrators are building on the foundation laid in 1919.
"We are turning the page and allowing our students to be in an environment that they can grow and they can thrive and become who they have been called to become," Gray told WCPO.
Communications director Nichelle Bolden said Withrow has many accomplishments to be proud of over the past century, some of which are overlooked.
"Once upon a time there was no performing arts. Withrow was the school for the performing arts. We were the fine arts school," Bolden said. "We've always been the jock school, we've always been the athletic school. So when I hear some of the stories — the negative — our positives by far outweigh that. And it's just important to us that those stories are equally being told."
This weekend, hotels are filled with Withrow alumni from across the country, Reece said.
The full centennial weekend includes a happy hour, golf classic, basketball alumni game, a Saturday evening gala and Sunday brunch.
Several of the events are already sold out. Click here for the full schedule.
An "Orange Out" kicked off the week's events on Fountain Square Wednesday with former students from the '60s to the 2000s decked out in orange.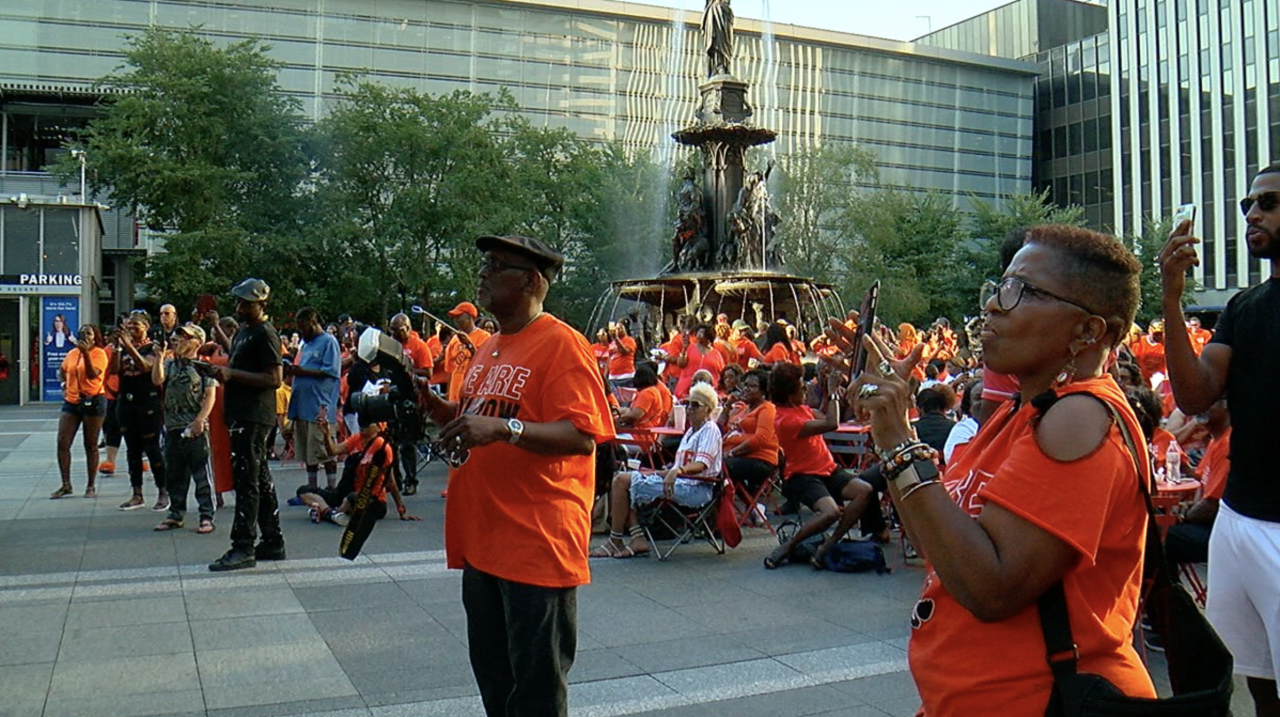 "This is great because a lot of us have not connected or reconnected so it's a lot of seeing old friends … reconnecting with new friends and just being able to celebrate our experiences at Withrow," Reece said.
State, county and local leaders honored Withrow and its history. Mayor John Cranley declared Sept. 6-8 as Withrow University High School Centennial Weekend in a proclamation read by Councilman Jeff Pastor, another Withrow Tiger.
The week is all about fun, celebration and reminiscing — but also about raising money to contribute to the high school, according to Reece.
"Withrow has educated the first 100 years," she said. "Our goal is for Withrow to be able to continue to educate for the next 100 years."