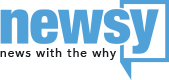 wcpo.com
National News Partner
What Can Trump's Opioid State Of Emergency Actually Do?
It's more-or-less official: President Trump is declaring the opioid crisis a national emergency.
Trump told reporters, "We're going to spend a lot of time, a lot of effort and a lot of money on the opioid crisis."
The move is a clear indication of how seriously the Trump administration is taking the rise of opioid addiction. But how much good will declaring a crisis actually do?
Depending on how Trump does it, a state of emergency could let states access the pile of federal disaster relief money, which is currently sitting near $1.5 billion. States could also use the emergency to ask for additional grants.
SEE MORE: Sessions Creates Unit To Go After Doctors, Pharmacies Pushing Opioids
Alternatively, Trump could choose to reassign public health workers to better address the crisis. The declaration could potentially waive some regulations keeping treatments from effectively getting to patients.
But declaring an emergency probably won't do much unless it's backed up by other actions. The White House's committee on opioids wants to enact initiatives like improving data sharing and funding better treatment options.
The Centers for Disease Control and Prevention estimates drug overdoses were involved in around 52,000 deaths in 2015. Heroin and opioids accounted for the majority of those deaths.
---
Trending stories at Newsy.com