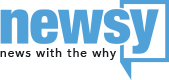 wcpo.com
National News Partner
Trump Expected To End DACA Program — But With A 6-Month Delay
President Donald Trump reportedly still plans to end former President Barack Obama's Deferred Action for Childhood Arrivals plan, or DACA.
But he'll likely give Congress six months to come up with a replacement program before DACA shuts down, according to White House officials.
Trump has faced bipartisan opposition to ending DACA: Top Republicans like House Speaker Paul Ryan and Sen. Marco Rubio said Congress should deal with the program.
Now Trump seems to be granting their wish while still fulfilling his campaign promise to end the program. But the move could give a major new task to legislators who are already dealing with a full plate.
Congress is currently facing a government shutdown if it doesn't approve a spending bill by Oct. 1.
SEE MORE: Paul Ryan Thinks Tax Reform Will Be A Win Despite Health Care Losses
And Hurricane Harvey recovery is a top priority. Congress could face political backlash if it doesn't approve the spending package the White House has requested to deal with the storm's aftermath.
On tax reform, Ryan promised that "we are going to get this done in 2017."
Republicans are also trying to re-write the tax code.
That won't be easy. Comprehensive tax reform hasn't been pulled off in over three decades.
It's not quite clear what will happen if Congress can't come up with a replacement for DACA during the six-month span. And the Republican-led Congress has faced difficulties passing major contentious legislation before.
Internal divisions sunk the GOP's legislative push to repeal and replace Obamacare, something the party promised to do. Immigration reform is likely to be a similarly divisive topic.
The DACA program protects undocumented immigrants who came to the U.S. as children before 2012. Trump said he would terminate the program during his presidential run but later softened his rhetoric.
The president is expected to officially announce his decision Tuesday.
---
Trending stories at Newsy.com