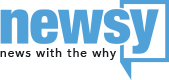 wcpo.com
National News Partner
The Victims Of The Las Vegas Shooting
The mass shooting in Las Vegas killed at least 59 people and wounded 527 more. Here are some of the people who lost their lives.
Rachael Parker, 33, was a records technician for the Manhattan Beach, California, police department. She had spent 10 years at the department. A statement from Manhattan Beach City said Parker "was dedicated, kind, capable & so much more."
Susan Smith, 53, worked in the Simi Valley Unified School District as an office manager. She was married with two adult children. The PTA at an elementary school where Smith worked called her "a wonderful woman, an advocate for our children, and a friend."
SEE MORE: Expect A Rise In Gun Sales After Deadly Shooting In Las Vegas
Adrian Murfitt, 35, was an Alaska native visiting Vegas after a hard summer of working on a fishing boat. One of Murfitt's friends, Ryan Kopiasz, told The Washington Post Murfitt "always had an alert up when somebody needed him ... Adrian would engage on a very intimate, personal level."
Sonny Melton, 29, was a nurse from Big Sandy, Tennessee. He married his wife, Heather, in June 2016. She told USA Today, "He saved my life ... I want everyone to know what a kind-hearted, loving man he was."
A victims' fund set up by the city of Las Vegas had reached around $2 million at time of writing. You can click this link to contribute.
---
Trending stories at Newsy.com