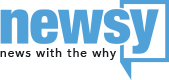 wcpo.com
National News Partner
Michael Cohen Pleads Guilty To Lying To Congress
President Donald Trump's former lawyer and confidant Michael Cohen has pleaded guilty to yet another criminal charge.
According to several reports, Cohen made a surprise court appearance in Manhattan Thursday morning. During that hearing, he admitted to lying to Congress about a real estate project to build a Trump Tower in Russia — saying negotiations ended in June 2016. He now says they continued through August 2017.
Federal prosecutors said Cohen lied in order to "minimize links" between Trump and the Russia Trump Tower project and give the false impression that the Moscow Project ended before the Iowa caucuses, which took place in Feb. 2016.
Trump responded to the news later that morning, telling reporters Cohen is "a weak person" and accused him of lying to get a reduced sentence.
In August of this year, Cohen pleaded guilty to eight charges in federal court, including tax fraud, bank fraud and campaign finance violations. He's expected to be sentenced next month.
Additional reporting from Newsy affiliate CNN.
---
Trending stories at Newsy.com