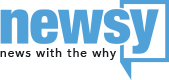 wcpo.com
National News Partner
In War-Torn Somalia, Yoga Can Offer Peace After Violence
In Somalia, healing for survivors of sexual violence and other traumas may mean breaking cultural norms.
In the conservative country, women often can't play sports or do other athletic activities — especially around men.
Traditional methods of treating those who have gone through trauma usually involve counseling. But for survivors, like those taking a wellness class, it can be hard to talk about what happened — especially in a conflict-ridden country.
SEE MORE: Self-Defense Classes Could Help Kids Kick Sexual Assault In Africa
Yoga is a little unconventional, especially because it isn't trendy there. But instructors say even 15 minutes of daily meditation can start to help improve well-being.
Some of the participants are former child soldiers, and others have suffered various abuses.
Organizers say 300 come to the class every week.
---
Trending stories at Newsy.com